MY UNFASHIONABLE OPINION - new album coming Spring 2017
March 2017 sees the release of my 5th solo album My Unfashionable Opinion.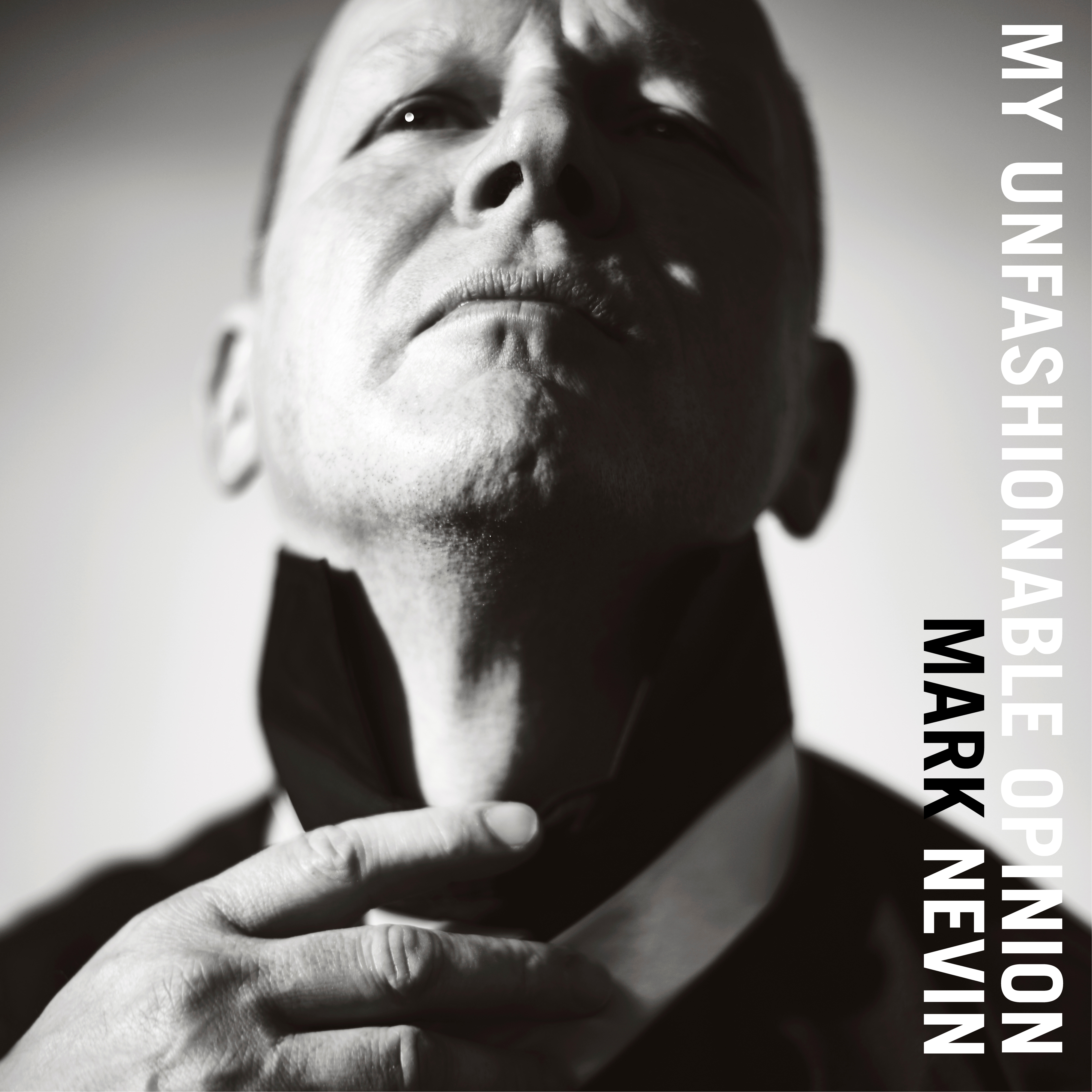 Co-produced with Simon Edwards and engineered and mixed by the mighty Phill Brown, My Unfashionable Opinion features 12 all new Mark Nevin songs. With the basic tracks recorded live to 16 track analogue tape over 4 days at north London's Livingston Studios, it was mixed at The Red Room in Bermondsey.
I wanted the record to reflect what we do on stage more than the last one, which had all sorts of big string and brass arrangements. Most of the songs stick to the core band, Roger Beaujolais on vibraphone and marimba, Simon Edwards on bass and Richard Marcangelo on drums, with the addition of the inspired Hammond organ of James Hallawell. The great Kick Horns brought their brass magic to a couple before Colette O'Leary and Louise Nevin added a little accordion and fiddle to the final song.
The title track is about that feeling that a lot of people have in these days of social media: put a comma in the wrong place on Twitter and your life could be over!
"I'm staying in with my unfashionable opinion, No logging on or mouthing off"
The writing process of these new songs has been a different experience for me, something seems to have shifted in the songwriting section of my brain, I found that they came easily and quickly and that it was possible to write songs about just about anything. Hence titles like Curly Wurly Boy where I refuse to accept my careers officer's advice to get a job at the Cadbury Schweppes chocolate factory when I left school aged 15, or Punching Above My Weight, where I remember being 'the little one, in the rugby scrum'. Forgotify is a website that randomly plays songs that have never had but a single listen on Spotify (4 million of them, so they claim). On Uncertainty I am 'trying to be sure of what's beyond the door' and on Clown - 'everybody laughs when you fall down'.
I can't wait for it to be out there for everyone to hear.